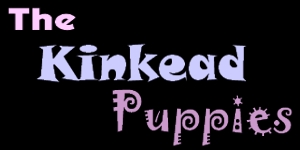 Info
Colby James AKA "Fuzzy Bud" was born in July of 2001. He's an American Cocker Spaniel and is reddish-tan in color. He enjoys playing with his toys, eating treats, stealing drinks (he especially loves lattes and Slurpees!) and he nibbles on the corners of things.
Bandit or "Dito" as she is affectionately known, was born in June of 2001. She is a little tri-colored Jack Russell Terrier. In her spare time she can be found chewing bones, eating treats, trying to get stuff out of the garbage, trying to steal people's food and playing with her brother.
Pepper AKA "Beast" was born in March of 2004. She's also an American Cocker Spaniel and she's black and white. She's a complete spaz most of the time! She loves playing outside, chewing on toys, shredding paper is a favorite past time of hers, she can jump super-high and she's the fastest eater ever!
Photos
(Click on the thumbnail image to see the full-size photo!)
Their favorite links
This page was created by: Jennifer Kinkead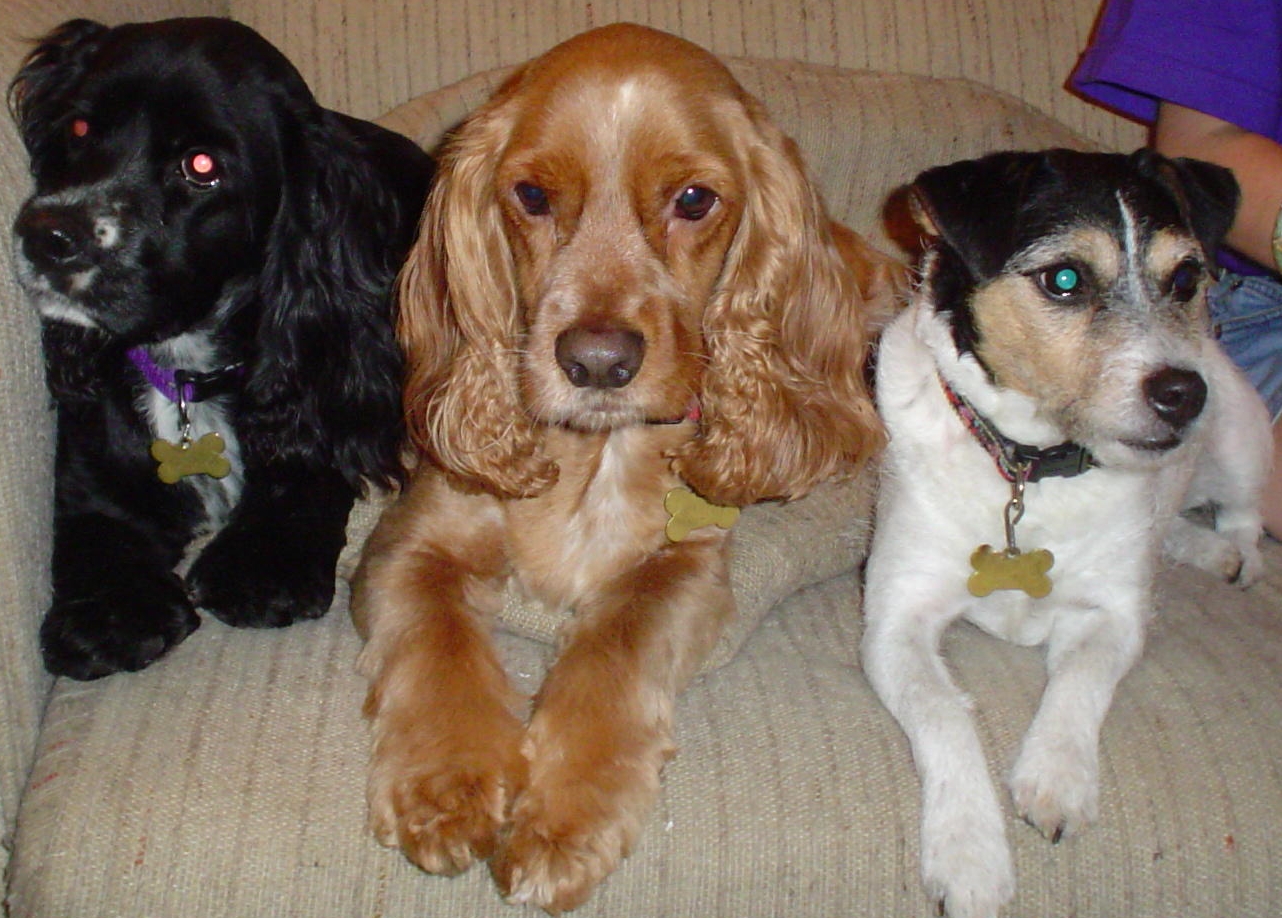 Sign My Guestbook


View My Guestbook